Vickers Hydraulics Distributors V2010 V2020 Vane Pump Parts Double Vanes Kits Oil Pump
Product Detail
Product Tags
Our  company
Our company is general channel business of Taiwan Delta, Austria KEBA product industry. Its the strategic partner of Phase servo  motor, Yunshen servo motor, Haitain drive and Sumitomo pump.
Ningbo Vicks adhering to the development path of introduction, innovation and transcendence, and the business philosophy of high quality, high efficiency, low consumption, safety. Our company has became a world-renowned hydraulic pump manufacturer and one-stop solution expert of servo energy saving.
High Performance Intra vane Pumps for plastic injection machinery, Tool machinery, Die casting machinery and Metallurgy equipment.
Features
1.Intra vane pumps with hydraulic balancing structure provide more stable performance and longer life since less pressure from vane on stator.
2.Twelve vane system provide low amplitude flow pulsation resulting in low system noise characteristics.
3.Various displacement and shaft with 4 different outlet opposite position
4.The cartridge is independent of the drive shaft, allowing for easy servicing without remove the pump from its mounting.
Vickers Hydraulics Distributors V2010 V2020 Vane Pump Parts Double Vanes Kits Oil Pump
(F3-)
V2010
-1
F
13
S
3
S
-1
CC
-12
-R
Note
Series
Mounting
Inlet port connections
Flow-shaft end pump
No.1 outlet port
Flow-cover end pump
No.2 outlet port
Shaft type
Outlet positions
Design No.
Rotation
Omit if not required
F3-Viton seals
V2010
1-SAB
2 bolt flange 4″ rabbet
6- SAE C
2 bolt flange 3.25″ rabbet
F-4 bolt flange
6, 7, 8, 9, 10, 11, 12, 13
S-1.062-12UN-2Bthd
1, 2, 3, 4, 5, 6, 7
S-0.750-16 St.Thd
-1 Str Key
See below
-12
(Viewed fron shaft end of pump)
-R right hand for clockwise
-L left hand for counter-clockwise
V2020
6, 7, 8, 9, 10, 11, 12, 13
S-1.062-12 St.Thd
-11 Spline
Application

Advanced Equipment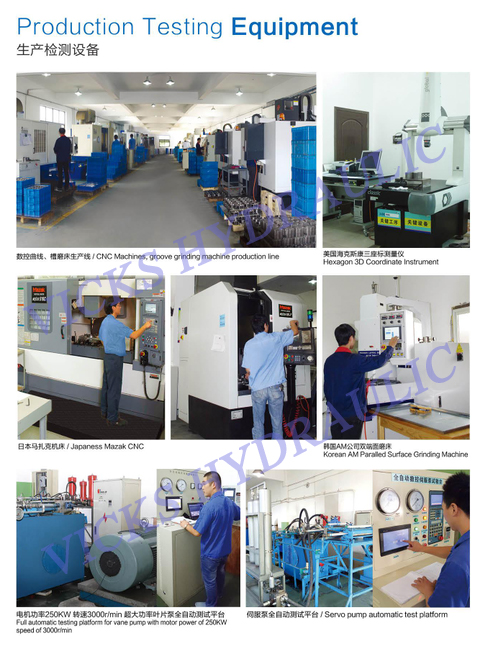 Certificate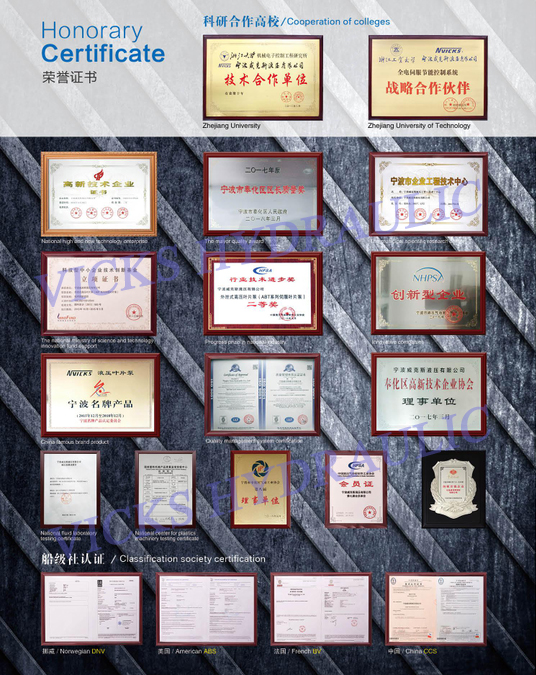 Our services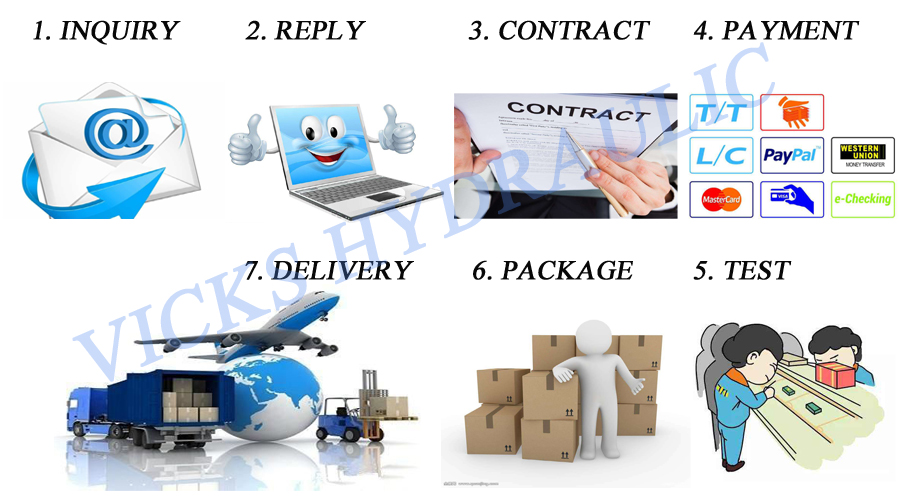 RFQ
1. Customer: Can I get 1pcs sample to test the quality?
Vicks say: Yes, we would like to sell 1pcs sample for you to test.
2.  Customer: If there is something technical problem, how do you to help us.
Vicks say: we will send you video and operations guide, which we will teach you to understand how to solve it.
3. Customer: How many days for mass production?
Vicks say: About 25-35days after the order is confirmed.
4. Customer: OEM or my logo can put on your product.
Vicks say: Yes, OEM is accept if your quantity is satisfied with customs-made.
5. Customer: whats shipping method we can take.
Vicks say: In the fact, we can prepare as the weight of your order. If it is small packages, with less weight, we suggest that you can choose Express service, such as Fedex, DHL or you can choose sea shipment or air shipment for your big order with heavy weight.
VICKS HYDRAULIC
---
Previous:
OEM/ODM Supplier Jonsn Mr High Precision Hydraulic Gear Pump Chemical Pumps High Pressure Small Water Pump China Manufacturer
Next:
Low price for China Hydraulic Gear Pump / High Pressure /Kawasaki / Excavator / Crane / Agricultural Machinery / Bulldozer / Loader / Forklift Gear Pump Rexroth Parker
---