PV2R Series E pālua Vane EII ni
Product Detail
Product Tags
Product Introduction
PV2R moʻo o vane EII ni me ka kiʻekiʻe puʻe, a malalo kani e kiʻekiʻe-hana ana huahana, a i ke kino a me ka domestically hua mai la ia e mākou poʻe, makamake nui ma ka nui hana, kūpono 'ole, maikai creditability, haʻahaʻa halulu,ʻoi loa-haahaa ka lāʻau ikiʻai a me ka hale lio e like ai, a no laila, ma. Kaʻoi loa i, ka huina hoonui hiki ke hoʻohana 'ia i loko o ka ipu me ka kiʻekiʻe miomio a me ka haahaa kani, a ua hoʻomano hoʻohana' ia i loko o ke okioki, ea, ili, forging a me ka hana 'enekinia, hana i nā mahinaʻai, a me ka mea e like.
Our  company
Our

company is general channel business of Taiwan Delta, Austria KEBA
product industry. Its the strategic partner of Phase servo motor,
Yunshen servo motor, Haitain drive and Sumitomo pump.

Ningbo

Vicks adhering to the development path of introduction, innovation and
transcendence, and the business philosophy of high quality, high
efficiency, low consumption, safety. Our company has became a
world-renowned hydraulic pump manufacturer and one-stop solution expert
of servo energy saving.


Hoakaka / Single EII ni

Model 
Pau ka
ana (ML / R)
Max. puʻe (Mpa)
Speed ​​(R / min)
Hoʻokomo o
 ka mana (kW)
Special aila
Antiwear aila
Common aila 
Min. 
Max. 
PV2R1-4
4,3
21
17,5 
16 
750 
1800 
2.1 
PV2R1-6
6.5
3.2 
PV2R1-8
8.5
4.5 
PV2R1-10
10,8
5.4 
PV2R1-12
12,8
6,1 
PV2R1-14
14,5
6,9 
PV2R1-17
16,2
7,9 
PV2R1-19
20,1
9,6 
PV2R1-23
22,5
10,5 
PV2R1-25
25,3
12,5 
PV2R1-28
29,6
14,0 
PV2R1-31
32,3
16
16 
15,5 
PV2R2-26
25,3
21
17,5 
14 
600 
1800 
11,7 
PV2R2-33
32,3
15,5 
PV2R2-41
39,8
18,9 
PV2R2-47
49,8
23,2 
PV2R2-53
51,5
24,0 
PV2R2-59
55,8
24,9 
PV2R2-65
63,7
29,4 
PV2R2-70
70,3
16
1200 
31,6 
PV2R2-79
78,1
35,7 
PV2R2-85
82,7
37,5 
PV2R3-52
51,5
21
17,5 
14 
600 
1800 
23,2 
PV2R3-60
63,7
29,4 
PV2R3-66
66,6
34,2 
PV2R3-76
75,5
37,7 
PV2R3-94
89,5
41,2 
PV2R3-116
118
16
16 
1200 
50,0 
PV2R3-125
122,2
59,9 
PV2R3-136
136
66,7

'Ōlelo Aʻo:
1. I ka puʻe o EII ni aku i 16Mpa, me ka pohupani hale o ka "4" "6" "8", māmā E e oi ma mua o 1450r / min.

2. emi i ka hopena maikaʻi puʻe o ka muliwai, i ka wa o ka hookahi EII ni a kaulua EII ni me ka pohupani hale nui ma kiʻekiʻe māmā.

3. Ma ka hoʻohana o kemikala neaa fluids a me ka wai i loaʻa ka hydraul fluids, kali i ka max mämä holo i 1200r / min.

4. Noisiness mea i loaʻa i loko o ka hana ana o 14Mpa a me 1200r / min.

5. nā manaʻo kōkua o ka mana i loaʻa i loko o ka hana ana o 16Mpa a me 1500r / min.
Series 
Pohupani hale o ke kumu hope EII ni
Pohupani hale o ke aloha hope EII ni
PV2R21
26,33,41,47,53,59,65
4,6,8,10,12,14,17,19,23,25,28,31
PV2R31
52,60,66,76,94,116,125,136




4,6,8,10,12,14,17,19,23,25,28,31
PV2R32
52,60,66,76,94,116,125,136




26,33,41,47,53,59,65
 More pics

Application


Advanced Equipment

Certificate

Our services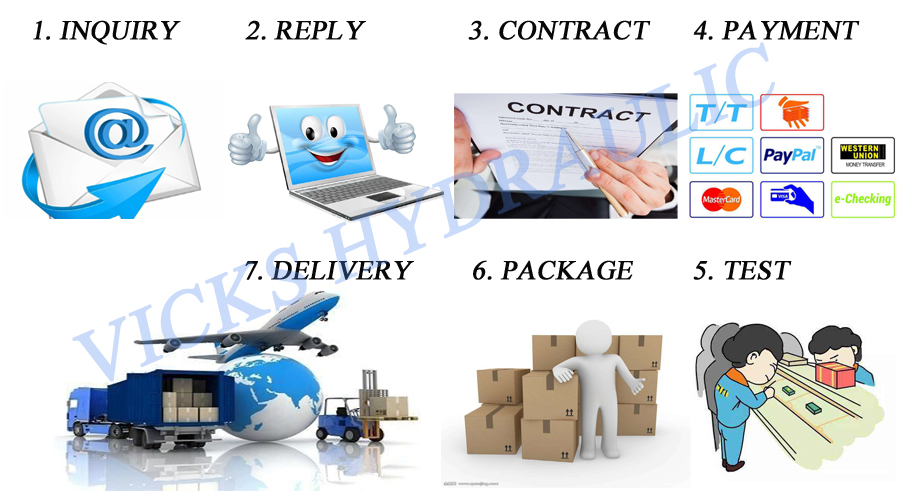 RFQ

1. Customer: Can I get 1pcs sample to test the quality?

Vicks Hydraulic: Yes, we would like to sell 1pcs sample for you to test.

2.  Customer: If there is something technical problem, how do you to help us.

Vicks Hydraulic: we will send you video and operations guide, which we will teach you to understand how to solve it.

3. Customer: How many days for mass production?

Vicks Hydraulic: About 25-35days after the order is confirmed.

VICKS HYDRAULIC

---
Previous:
SQP Series Single EII ni
---